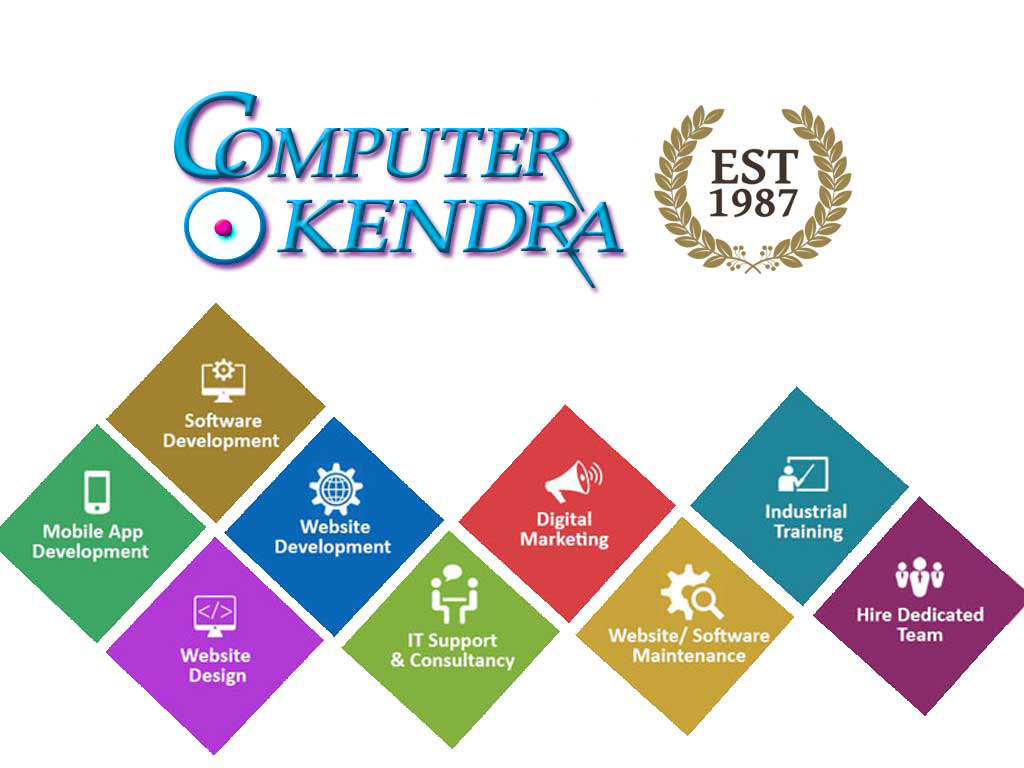 Computer Kendra is an ISO/IEC 27001:2013 and ISO 9001:2015 certified IT Company.
Founded in 1987, Computer Kendra is one of North India's leading Managed E-Governance Solution provider.
Computer kendra has expertise in Software Development, Website Design & Development, Data Processing and Hosting Services, which is backed with exuberant Technical Support that has helped Computer Kendra build lifetime relationships with customers.
At Computer Kendra, our Application development and Maintenance attitude, provides best of System Development Life Cycle processes which helps in a successful on-time and above expected delivery. Stringent quality procedures clubbed with best practices and experienced management helps clients get maximum return on IT spending.
Computer Kendra has a very good track record of developing enterprise solutions. We have dedicated professionals working with us on various technologies. We keep recruiting people at regular intervals and have them trained on latest technologies so that we always have a pool of resources ready to be assigned to any of the new project.
Vision and Mission
Our team work under the guidance and close monitoring of senior consultants to provide the very best of products like Financial packages, TDS packages, Payroll packages, Computerized Billing System, Online Map Approval System etc. This has resulted in meeting the expectations of our clients and the functioning & implementation of our products has been successful till date. Till date, number of packages have been developed which are successfully running at various Development Authorities, Govt. Institutions, Nagar Nigam and Private sector with the help of permanent staff, specially trained by us, of these institutions.
Our Vision
To be most effective IT Solution Provider at delivering the best to our customer.
Our Mission
We are committed to total customer satisfaction by providing innovative digital solutions in the spirit of true partnership.
OUR PRODUCTS
We are working very hard to ensure E-governance.